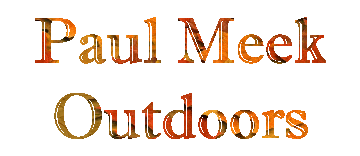 Manufacturer of Fine Quality Turkey Calls,
Deer Lures & Scents, and Liquid Fish Lures
Since 1978
---
- Personalized Speciality Calls -
We make all kinds of special order calls. Different types of woods, tops are hand-engraved with whatever you want, company logo's, etc.
The State Call Series has been very well received. They are engraved with the State Flower and the wording "The Great State of ______" with whatever your state name and flower is.

Below are some examples of our Specialty Calls:
arrow with inlaid
point in cherry lid.
State of Mississippi
carved in a lid
of yellowheart.
U.S. Flag
carved in walnut lid.
U.S. Flag
carved in cherry lid.
a special call
for a military friend.
side view
mahogany & walnut .
Yellow Ribbon
carved in walnut lid.
Joe Mac Hudspeth
yellowheart lid.
Redneck Outdoors
carved in a lid
of yellowheart.
The Terminator
solid Walnut.
Ted Nugent Calls
carved in a lid
of yellowheart & canarywood.
NWTF Chapter Tallahala Longbeards Seth Harris Memorial Turkey Call
Made for Cleary Bapist Church
in Florence, MS - cherry top and poplar bottom
Long Beards and Big Horn Outfitters Raymondville, MO
made for Mississippi Poultry Association - red cedar bottom - cherry top
Made for Van's Sporting Goods and Deer Processing - laminated maple lid - poplar bottom
Made for Josh Olson
Set for five calls made for a 2007 Wounded Warrior event in Smith County, MS
a set of seven calls for a fund raising event
a set of seven calls for a fund raising event
Please call us for more information on your specific needs.
---
TO FAX/MAIL US AN ORDER FORM

Call in your Online Orders, all major credit cards accepted
Accepted Through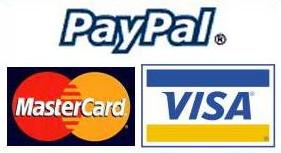 Shipping Charges:
Up to $50.00 Shipping is $3.00
$50.00 and above Shipping is $5.00
SATISFACTION GUARANTEED
DEALERS INQUIRIES WELCOME
MAILING ADDRESS
Paul Meek
P.O. Box 689
Morton, MS 39117
601-732-2211

For Questions & Comments Please Email Paul Meek
All graphics contained within these pages have been created for Paul Meek Outdoors please do not copy or link to them,
with the exception of Paul Meek Outdoors Banners. Thank you for your understanding.
This website was designed and is maintained by Designs by Sharon or you can Email Sharon
Home In the Shop with Paul Events Art of Engraving Order Form Link to Us Hunter Calls Collectible Calls Wildlife Calls Custom Calls Deer Scents Fish Lures Gun Stocks Plaques Dealers Links MS Deer Seasons MS Turkey Seasons Paul's Poetry