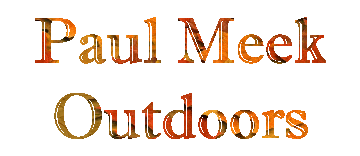 Manufacturer of Fine Quality Turkey Calls,
Deer Lures & Scents, and Liquid Fish Lures
Since 1978
---
LINK TO US
---
If you would like to link to us feel free to use any of the banners below. Be sure to email us so we can add you as a link as well.





---
---
Paul Meek
P.O. Box 455
Raleigh, MS 39153
601-782-4898
or US Toll Free Order Number 1-800-829-2597
For Questions & Comments Please Email Me
www.paulmeek.com


Home Hunter Calls Collectible Calls Wildlife Calls About Us Deer Scents Fish Lures Testimonials Art of Engraving Gun Stocks Plaques Dealers Events Links Link to Us MS Deer Seasons MS Turkey Seasons Order Form Hunting Blind Custom Calls

Free counters provided by Honesty.com.