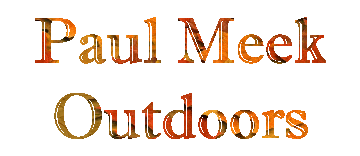 Manufacturer of Fine Quality Turkey Calls,
Deer Lures & Scents, and Liquid Fish Lures
Since 1978
---
Diaphragm Mouth Calls
All my calls are small frames and very flexible tape. They are made with thin latex and are easy calls to blow. These calls are top quality, all are completely handmade by myself, P.W., and my stepdaughter T'mara. They have been tested and proven in the woods and on the stage many times over.
My oldest son, Shawn favors the 3-reed cut call. This call helped him win the MS State Championship Turkey Calling Title.
My youngest son, P.W. prefers the 2-reed cut call. This call helped him win the MS Open Turkey Calling Championship Title three times and two MS High Points Grand Champion Titles.
| | | | |
| --- | --- | --- | --- |
| | 2-reed split - a two reed call, split a each corner to add a little rasp - makes nice yelps, clucks, and purrs - a good hunting call. | | 2- reed cut - a two reed call with two cuts in the center of the top reed - a good cutting call - medium rasp. |
| | 3-reed split - a three reed call, split at each corner to for a little raspier sound - a good all around call that will make any sound of the wild turkey you want. | | 3-reed cut - two cuts in the top reed - a good cutting call - makes an aggressive raspy sound that can be used in woods and the competition level of calling. |
TO FAX/MAIL US AN ORDER FORM

Call in your Online Orders, all major credit cards accepted
Accepted Through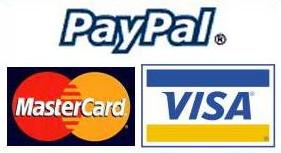 Shipping Charges:
Up to $50.00 Shipping is $3.00
$50.00 and above Shipping is $5.00
SATISFACTION GUARANTEED
DEALERS INQUIRIES WELCOME
MAILING ADDRESS
Paul Meek
P.O. Box 689
Morton, MS 39117
601-732-2211

For Questions & Comments Please Email Paul Meek
All graphics contained within these pages have been created for Paul Meek Outdoors please do not copy or link to them,
with the exception of Paul Meek Outdoors Banners. Thank you for your understanding.
This website was designed and is maintained by Designs by Sharon
Home In the Shop with Paul Events Art of Engraving Order Form Link to Us Hunter Calls Collectible Calls Wildlife Calls Custom Calls Deer Scents Fish Lures Gun Stocks Plaques Dealers Links MS Deer Seasons MS Turkey Seasons Paul's Poetry